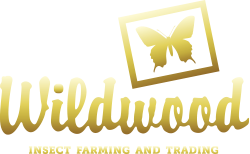 International Butterfly Farming • Forest Product Management
Purveyors of Fine Entomological Specimens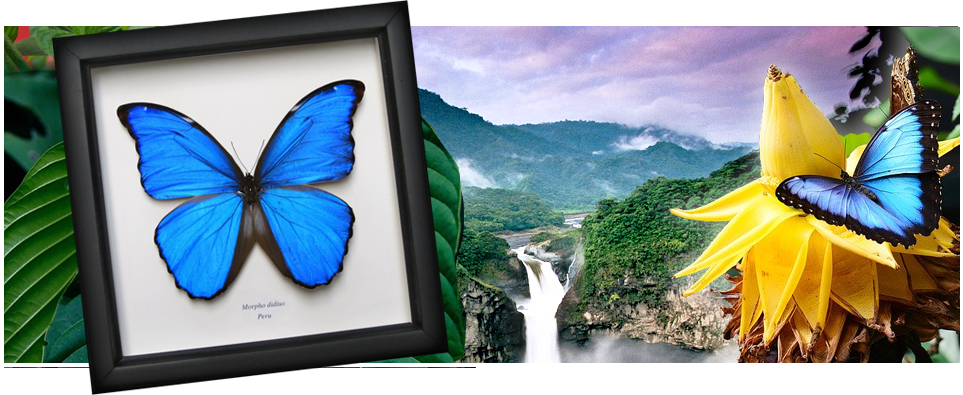 We bring the spectacular Morpho from the
tropical rainforests of South America
into your own home.
Appreciate Nature's Grandeur
Bring their beauty into your home
The spectacular diversity and beauty of insects has captivated people through countless ages. At Wildwood Insect Farming & Trading, our framed insects offer glimpses into their fascinating world.
Preserve these insects and their habitat
The quality of our specimens reflects our commitment to supporting insect farming projects worldwide. Working with nature through resource management, rather than exploiting it, is a key tenet at Wildwood Insect Farming & Trading.
Purchase quality with attention to detail
Only richly-grained solid hardwoods are used in frame construction to extend the natural theme. Descriptive information is provided on the back of each setting. Meticulous attention is given in the preparation and mounting of each specimen to maintain its pristine condition.
Keith and Helen Warren
Founders and Owners
Wildwood Insect Farming and Trading
Now offering insects in elegant black frames
Our high quality shadow-box style picture framing is designed to provide an attractive appearance at an affordable price. We use only high grade (F.A.S.) kiln-dried red oak in frame construction. This is the highest standard, a grade used in making fine furniture. *We can frame the smallest and most delicate butterflies to the enormous Goliath beetles as there are over six different depths of frames available to enhance the subject species graciously.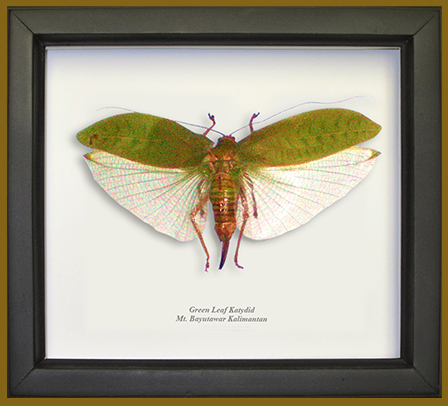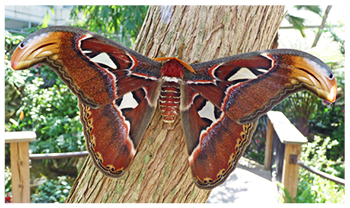 You Can Collect Natural Beauty!
The amazingly striking Atlas moth of southeast Asia
This is the largest moth in the world. Females often have a wingspan of 12 inches. After spending about a month in their cocoons, Atlas Moths emerge as the beautiful creatures seen in this photo.

Click

HERE

to view the moths and butterflies we offer.